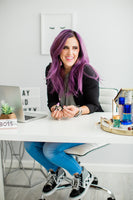 Hello Gorgeous, welcome to the fun!
Take your beauty game to the next level with anti-aging makeup and skincare that lasts from day to night with no touch ups!! 
about me
Testimonials
ShadowSense is the best shadow I have ever used! It is easy to blend and apply, stays put all day, is so versatile and can be used for many things other than eye shadow!

Rachel M.
I can't rave enough about the 3-in1 Cleanser. First, so little is needed to cleanse your face. Second, it takes off all your makeup! Third, it leaves your skin SO soft!

Emily W.
I just wanted to say how much I love Erykah as a rep, she is the absolute best at helping make me happy! Thank you for all the RAD products and keeping me always looking fresh!

Jessica W.
I love Color Correcting Tinted Moisturizer! It is the perfect amount of coverage for my daily look. It is easy to apply, stays on all day and doesn't feel heavy on my face!

Rachel M.
SeneGence has changed my life with it's long wearing, skin-loving products! Erykah provides a positive, fun and friendly shopping experience that makes me come back for more.

Nicole L.
I love Color Correcting Tinted Moisturizer, BlushSense and Translucid Loose Powder! They go on so easy, and feel amazing! Huge thanks to Erykah for always hooking me up so quickly!

Jill D.
The ShadowSense is AMAZING! This stuff does not crease! The only eyeshadow that won't crease on my eyes! I have been amazed with every product from SeneGence!

Jill D.
Stay Rad Beauty makes my life with two under two a little more glamourous. I can look put together with little effort and the color stays ALL day without touching up. Thanks so much!!

Kristina K.
Working 10hrs in an environment where I sweat a lot and my skin gets oily, makeup would literally come off within 30 min of my shift. Now with SeneGence there is no reapplying cause it lasts!

Kelsea D.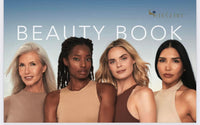 Download the latest Senegence Beauty Book edition!
If you would like one mailed directly to you, contact Erykah below!
Click here